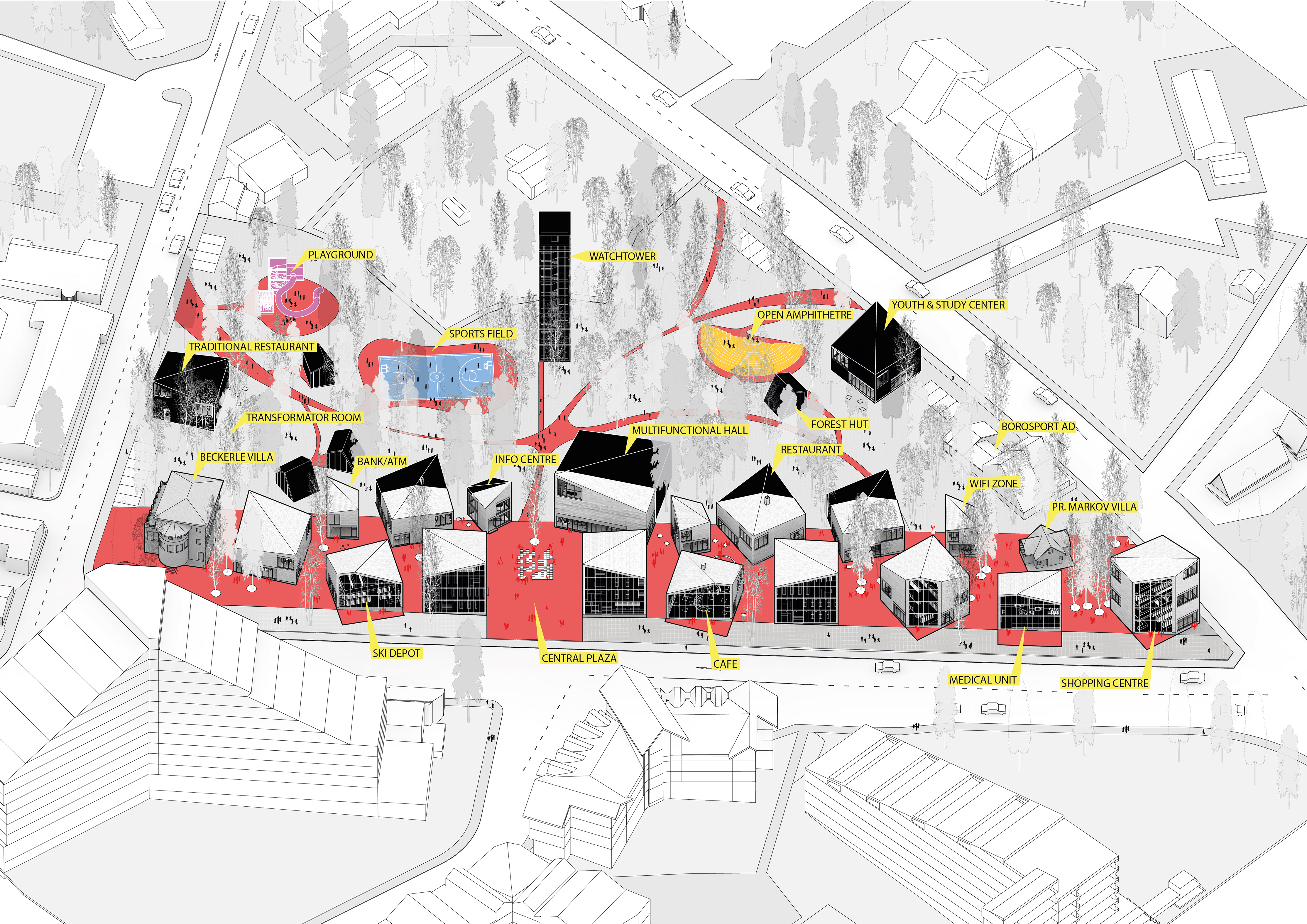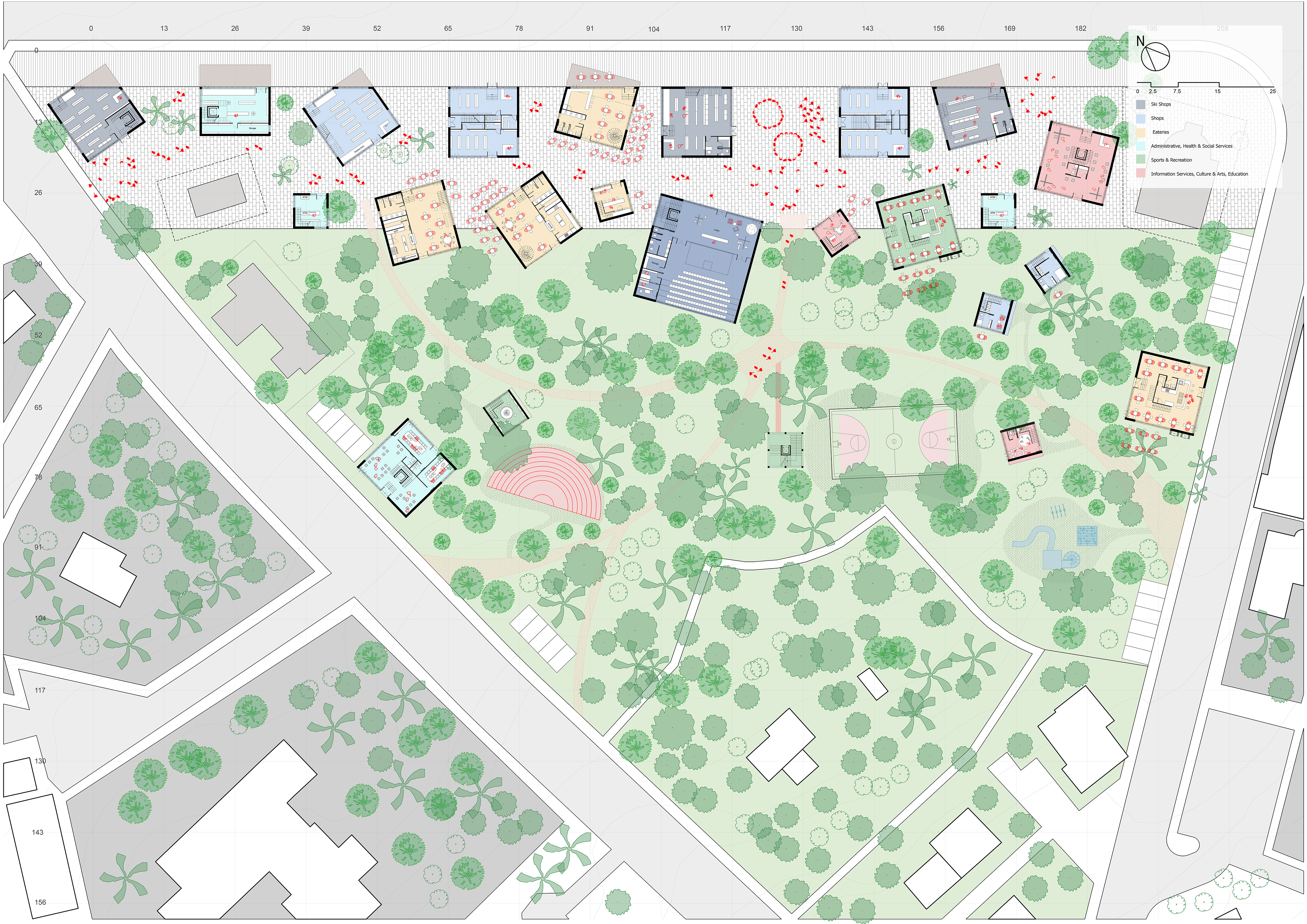 INFORMATION

location:
Borovets, Bulgaria
client:
Municipality of Borovets
year:
status:
competition entry
program:
Urban Planning
total area:
19.600m2
competition team:

Marina Kounavi
Irgen Salianji
Karolina Szóstkiewicz
Harris Vamvakas
Tatiana Zoumpoulaki
DESCRIPTION

Borovets is the oldest Bulgarian mountain resort and the one with the brightest potentials for future development. However, the Golden Triangle - the center of the village and its most precious property – suffers from the informal developments that have been scattered in the forest since the early 1990s and lacks a unified and characteristic identity. We propose a new clear zoning of development on the north-eastern edge of the Triangle that will define and frame the forest, while a set of activities and outdoors uses will make it attractive to the residents and visitors.

The project suggests a new semi-urban center and a meeting point for Borovets, one that combines traditional elements of Bulgarian villages and universal design qualities of contemporary architecture. Most of the proposed buildings are condensed on the paved urban stripe that is located along the northern side of the plot, replacing the existing informal structures and minimizing further elimination of existing trees. To create a more public and sharp urban front towards the street, the majority of the largest buildings containing commercial uses are positioned close to the street. In contrast to the urban front, clusters of eateries, cultural and public uses are located towards the forest, opening up their outdoors activities to the wild nature and profiting from its unique atmosphere.

Inside the urban stripe and enhanced by the rotation of the buildings, a network of small paved streets and plazas unfolds, offering visitors opportunities to wander, meet and organize encounters or events in the heart of the community. Therefore, the proposed village scheme contains urban qualities, while it smoothly merges with the forest through the organic network of secondary intersecting paths that connect the scattered pavilions with the activities. As a result, a new identity of Borovets emerges, one of a modern - yet picturesque – mountainous resort that can offer to visitor both unique experiences and a functional and iconic physical space to inhabit and enjoy. Most importantly, however, the scheme proves that the village and the forest can coexist and blend smoothly within the Golden Triangle – yet the limits between nature and urbanization are set clearly, as for the future generations to inherit a well-structured development plan.