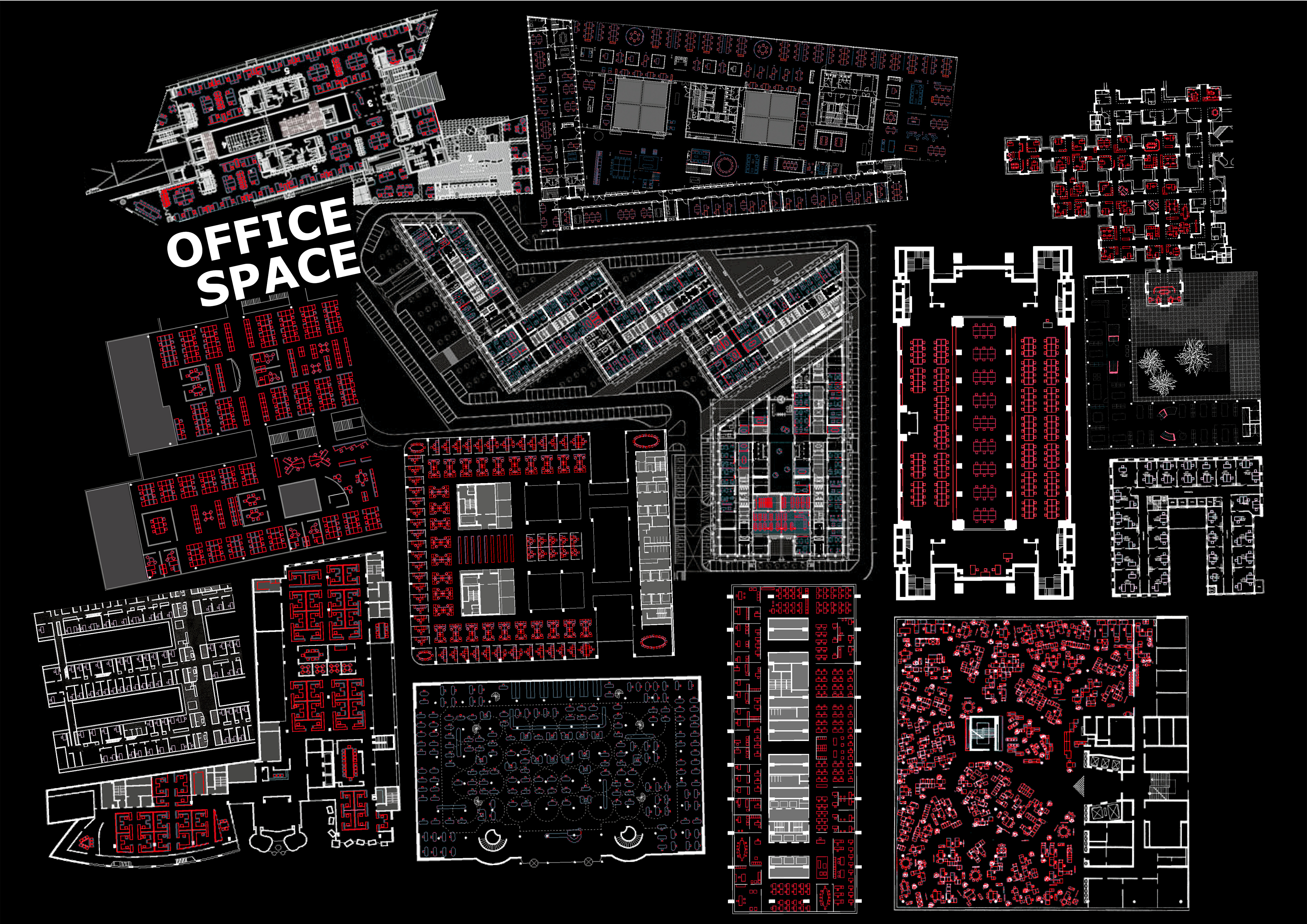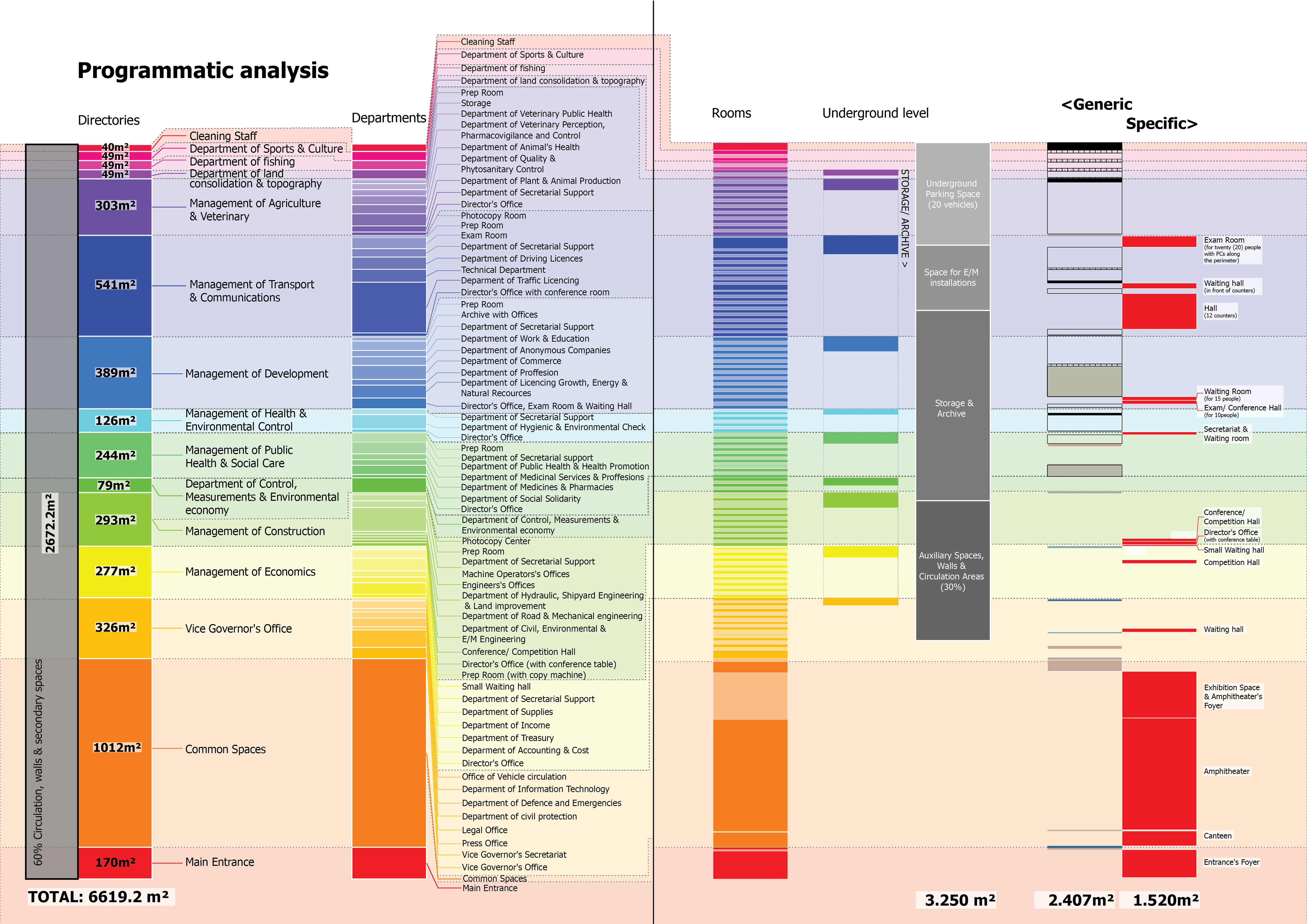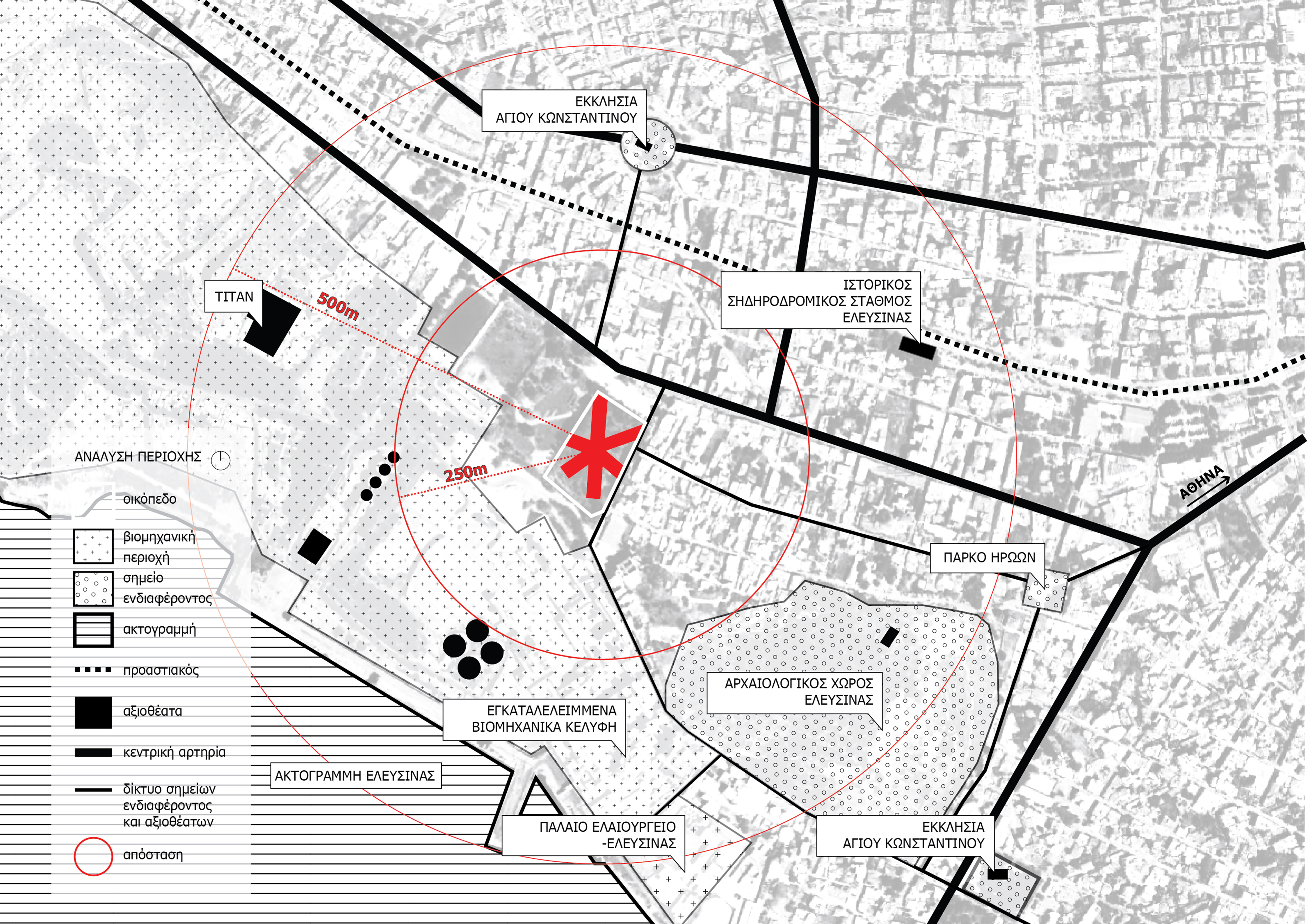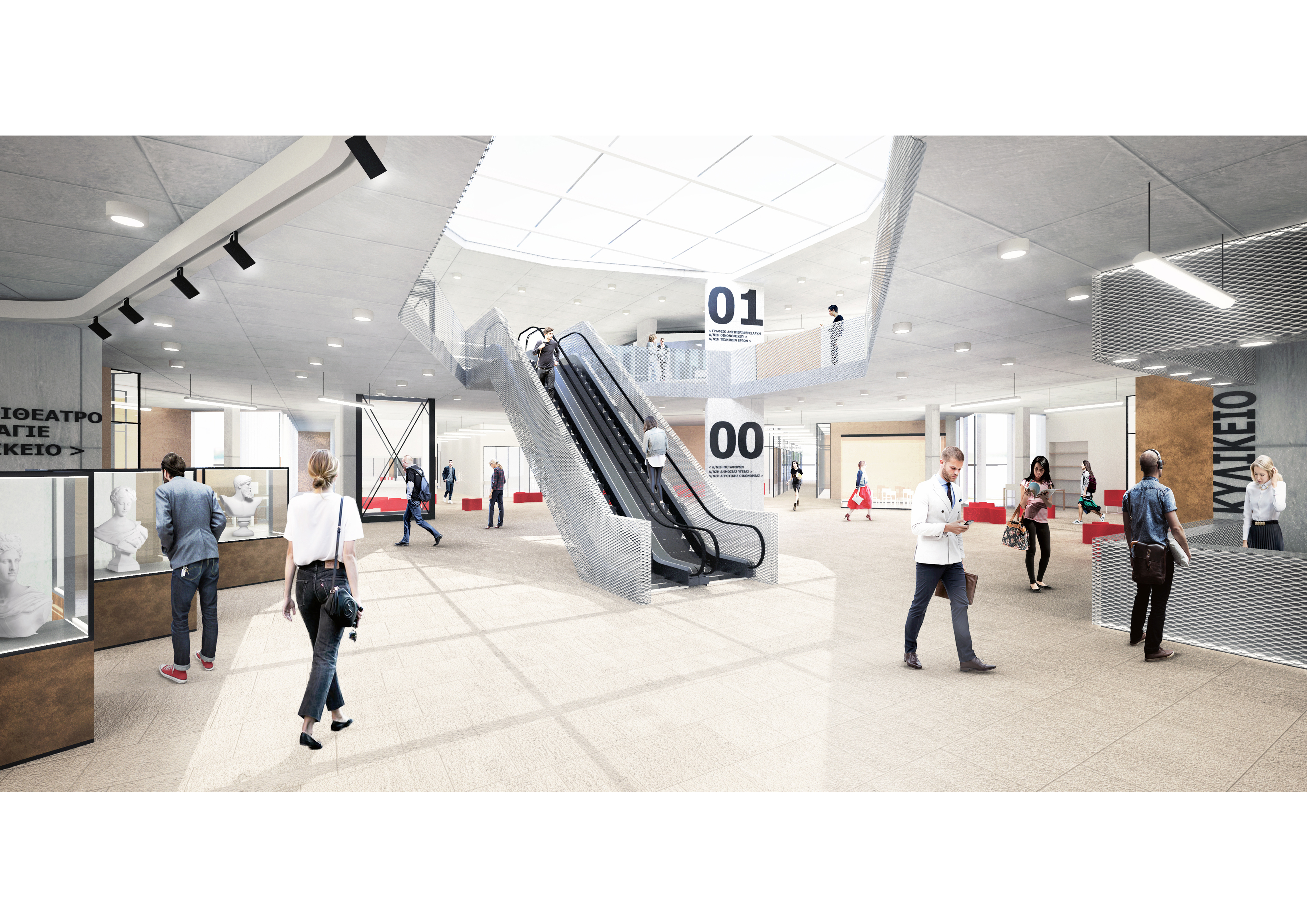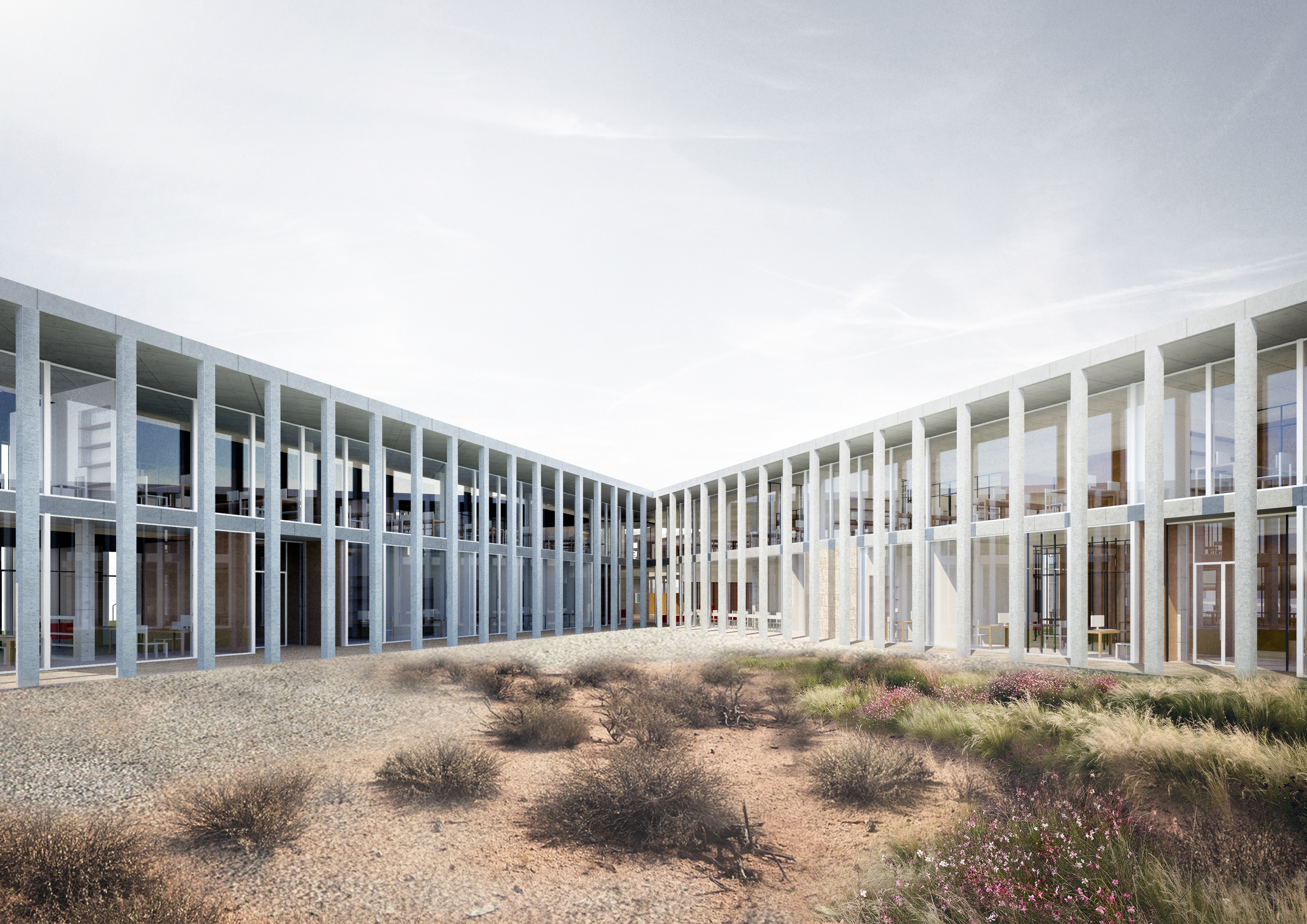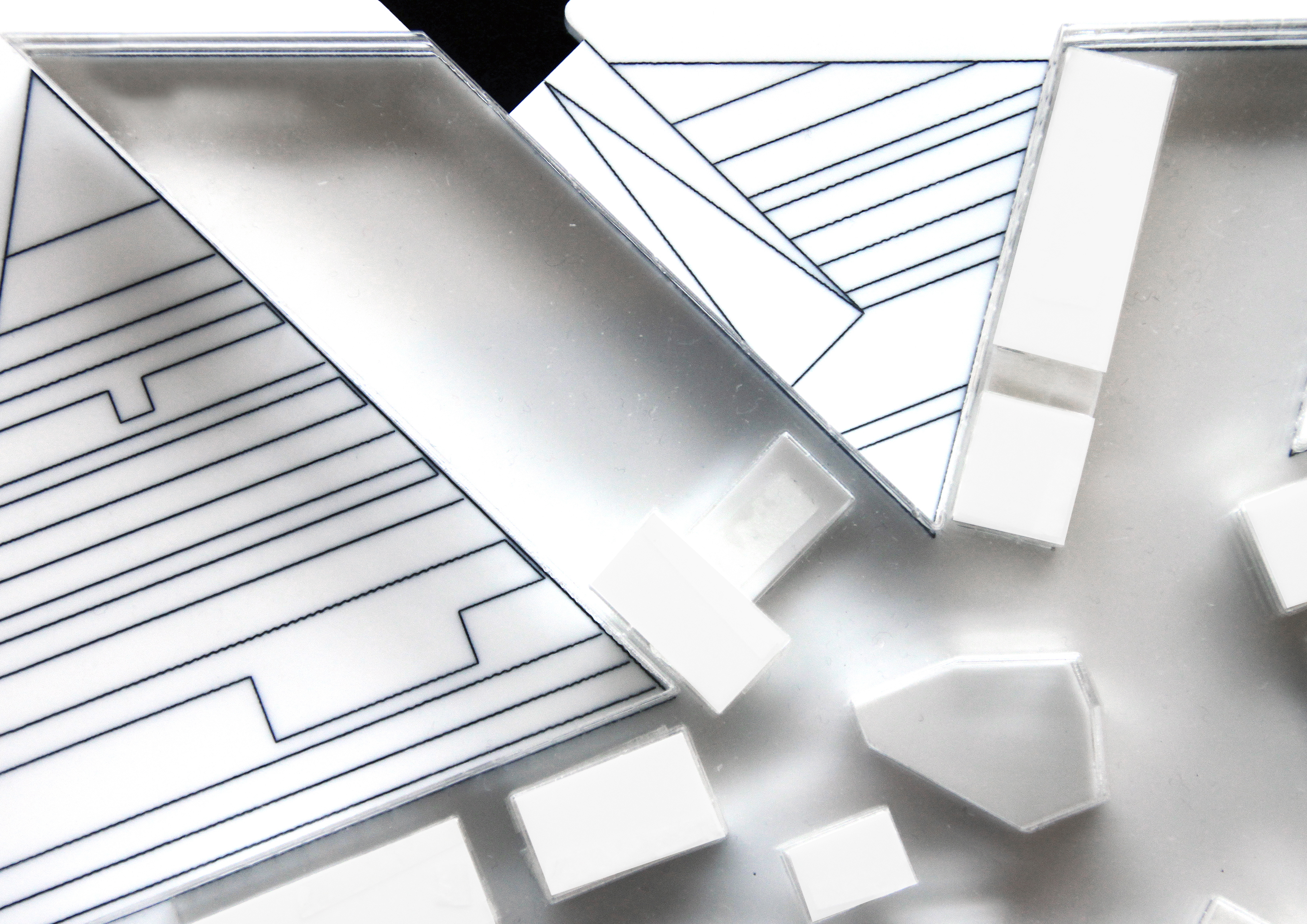 ELEFSINA ADMINISTRATION BUILDING OF P.E.D.A.
INFORMATION

location:
Elefsina, Greece
client:
Municipality of Attica
year:
2018
status:
competition entry

program:
Office
total area:
6.600m2

competition team:

Marina Kounavi
Irgen Salianji
Karolina Szóstkiewicz
Tatiana Zoumpoulaki
Konstantina Lola
Karolina Duda
DESCRIPTION

The Node

The proposal for the new office building of P.E.D.A. is based on a radial volumetric configuration that creates a large central space in the heart of the building, which expresses the notion of the common, condenses all public services and facilitates the orientation of the visitors. The central space becomes a catalyst and the reference point of six linear building extensions that shelter an independent service on each floor. Therefore the building functions as a unified organism that however allows autonomy to each of its departments. Moreover, such a typological proposal overcomes the usual long corridors of office buildings and fragments its large scale into human proportions. On the street level, the visitors cannot have an overview of the building in total but instead they experience an ever-changing elevation as they move around it, one that sometimes hides and sometimes reveals parts of the facade according to their motion. The dynamic experience of the facades is enhanced by the colonnades and the porticoes that are wrapped along the facade and serve for sun-shading, while at the same time they foster the imaginary of the visitors.

The distribution of the building's program follows and enriches the qualities of the radial typology by locating the most public uses in the center and the least public ones on the edges. The floor plans offer large open spaces in the heart of the building, such as the foyer and the exhibitions spaces, and smaller office units in the perimeter, creating a programmatic gradient that regulates the flow of the visitors and the work-flow of the employees.

The new office building of P.E.D.A. enjoys a direct connection to its surrounding landscape, since all building branches extend to the edges of the site and therefore fragment it into six smaller gardens that contain Mediterranean vegetation and are opening towards the city. On the north side of the plot the landscape contains low vegetation and is organized in linear stripes that extend parallel to the main building axis, emphasize on the perspective and the visual depth of the main elevation, as well as offer sitting areas to the citizens of Elefsina. On the southern side of the plot the landscape is designed to organically blend higher vegetation and trees, which contribute to the sun-shading of the facades and offer pleasant shaded spaces for both visitors and employees to enjoy.