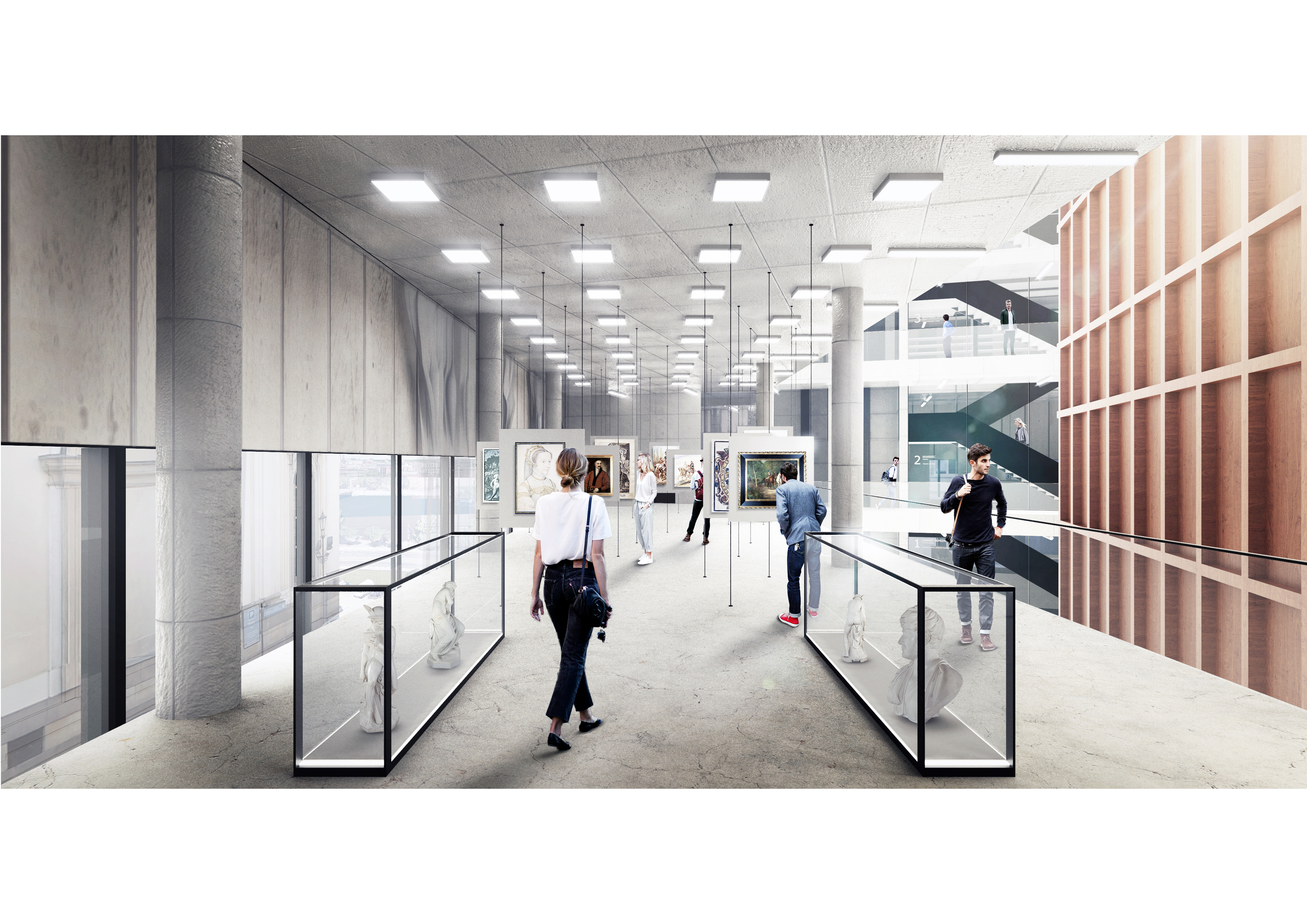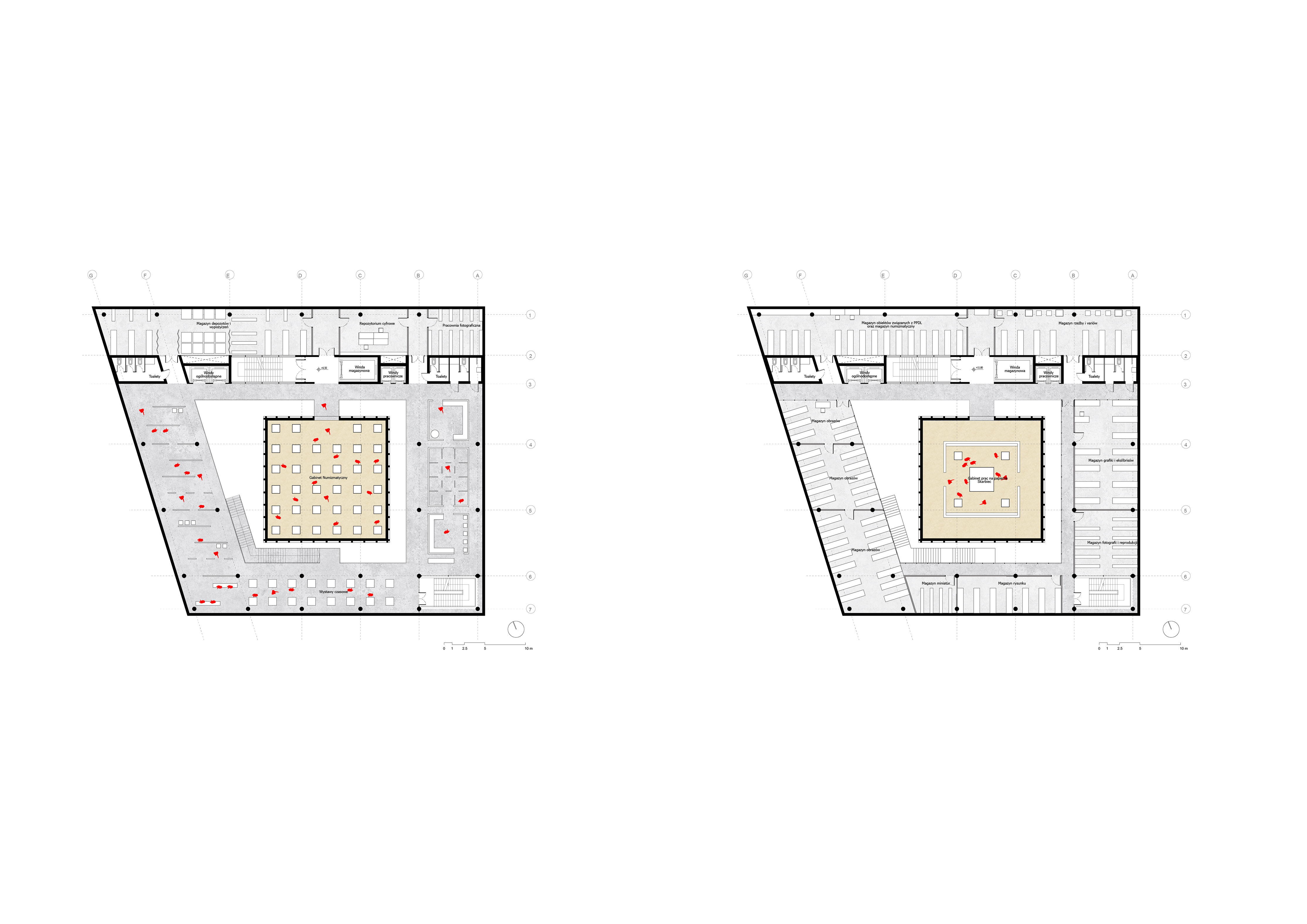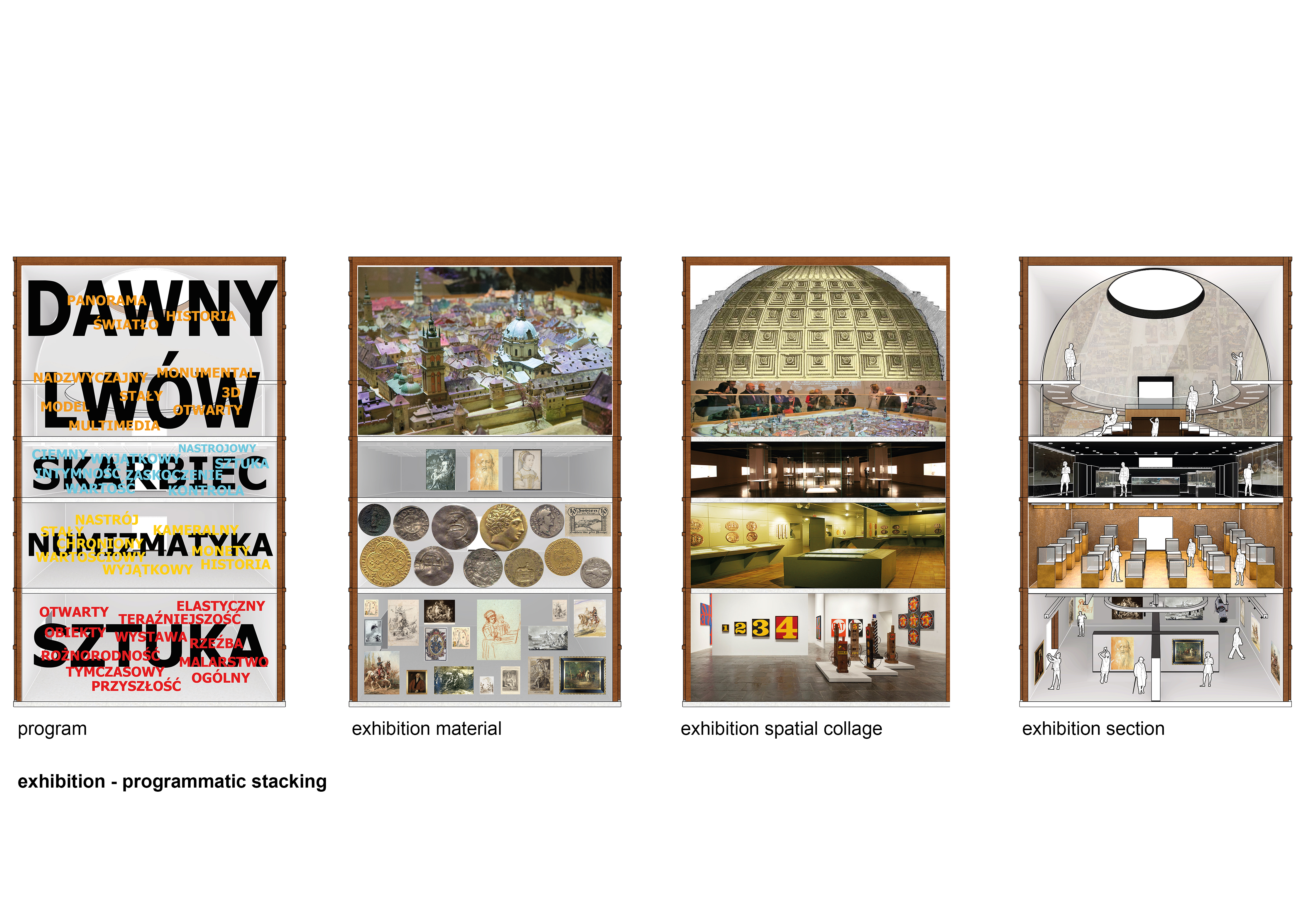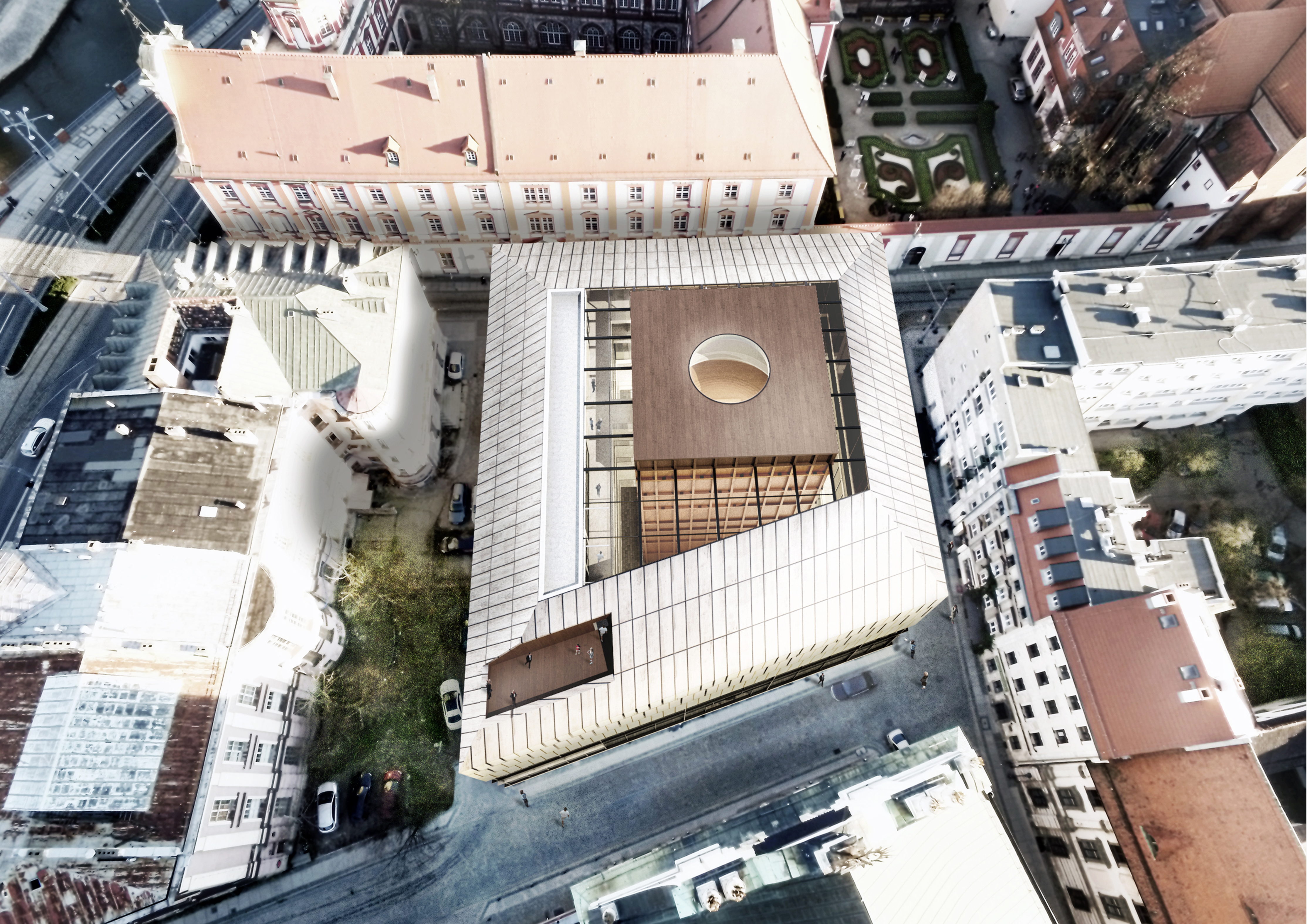 WROCLAW PRINCES LUBOMIRSKI MUSEUM
INFORMATION

location:
client:
year:
status:
program:
total area:
competition team:
Karolina Szóstkiewicz
Marina Kounavi
Irgen Salianji
Harris Vamvakas
Karolina Duda
Konstantina Lola
DESCRIPTION

The Treasure

The central idea of the project derives from the Lubomirski Princes Museum's precious content of the exhibition material. A special box is therefore proposed to accommodate the treasures of the museum: the arts exhibition on the ground floor, the numismatic exhibition on the first, the treasury on the second and the Lviv panorama on the third and fourth floors. The treasury box (szkatuła) is placed inside a large void in the middle of the plot, as a totem, standing out of its surroundings, thus highlighting its importance. On the same time it allows the public flows to develop all around it, creating visual connections to the historic urban context around the building.